About
Our goal is to serve the community and prepare students to become safe and conscientious drivers.
We work to provide a learning environment that will enable each student to develop a positive attitude toward others and self-confidence in their driving ability.
Our amazing instructors provide humor, depth of insight and positive encouragement in addition to practical skills necessary to be safe behind the wheel.
The program includes classroom time, on-the-road drives and range drives.
We strive to encourage parents as well as students in all aspects of safety on the roads of West Michigan. We welcome any questions, insight, comments and suggestions!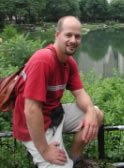 Rob Ockerse has a Bachelor of Science and Master Degree in Education from Grand Valley State University. He is retired since 2014 from Zeeland Public Schools, and has taught or directed driver education programs in Zeeland, Holland, Jenison & Hamilton since 1990.
Cherie Ockerse has a Bachelor of Science in Business with marketing major from Central Michigan University. She has honed her administrative skills in various capacities, including but not limited to retail store management, business-to-business marketing in local manufacturing, and detail management for her husband.
"I see a tremendous value in only using certified teachers as instructors. Each instructor was carefully selected from local schools and is highly qualified to be engaging with teens and enable the students to experience success with driving."